Dairy Manure and Fertilizer Effects on Microbial Activity of an Idaho Soil
1USDA-ARS Idaho, 2USDA-ARS
Dairy cows populations over time in Idaho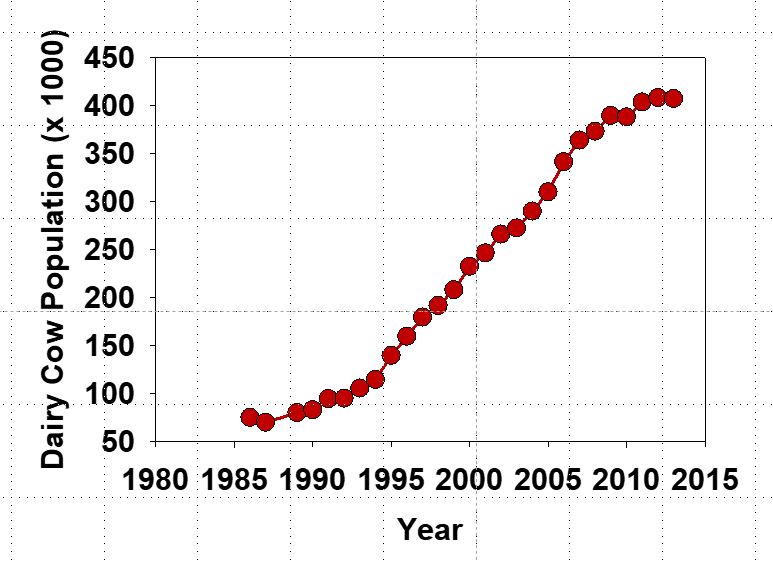 Manure applications have become a common practice on many fields in parts of Southern Idaho where the dairy industry has grown.
The manure applications have changed the systems. Observations of crop growth and yield effects have highlighted these changes.
Past manure applications treatments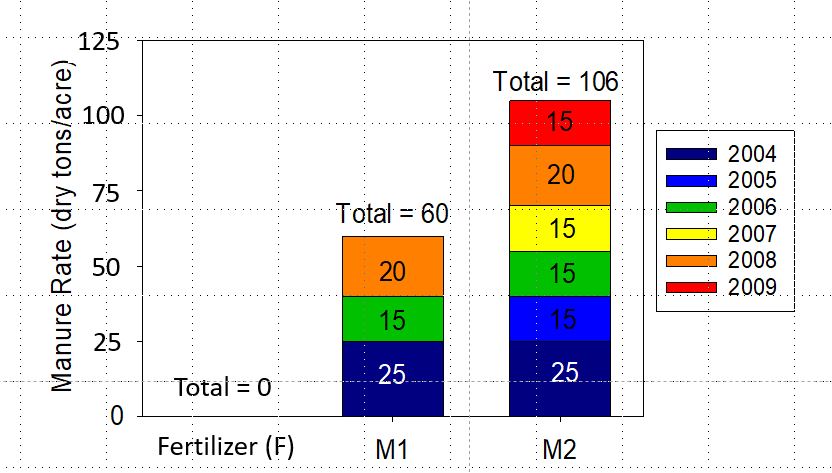 Visual differences in sugar beet growth 5 years after last manure application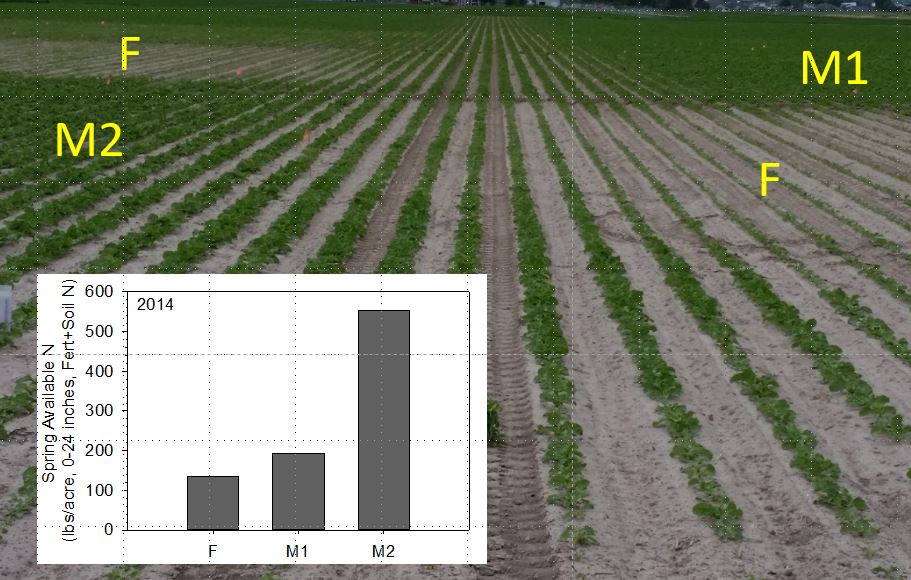 Spring plant available N prior to sugarbeet crop in 2014 and 2016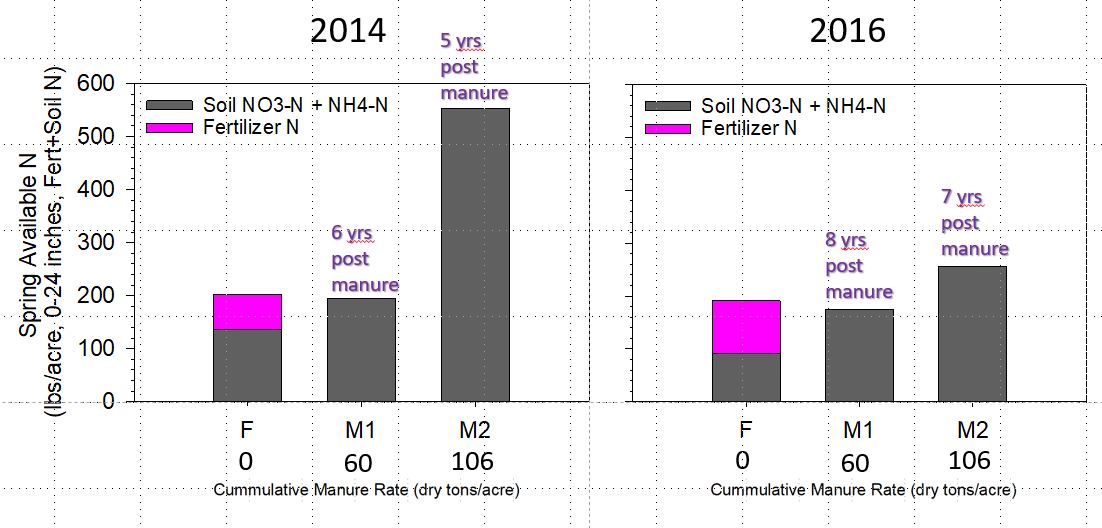 Sugarbeet root yields in 2014 and 2016
Spring 2020 selected soil microbial enzyme activity in the 0-6 and 6-14 inch depth.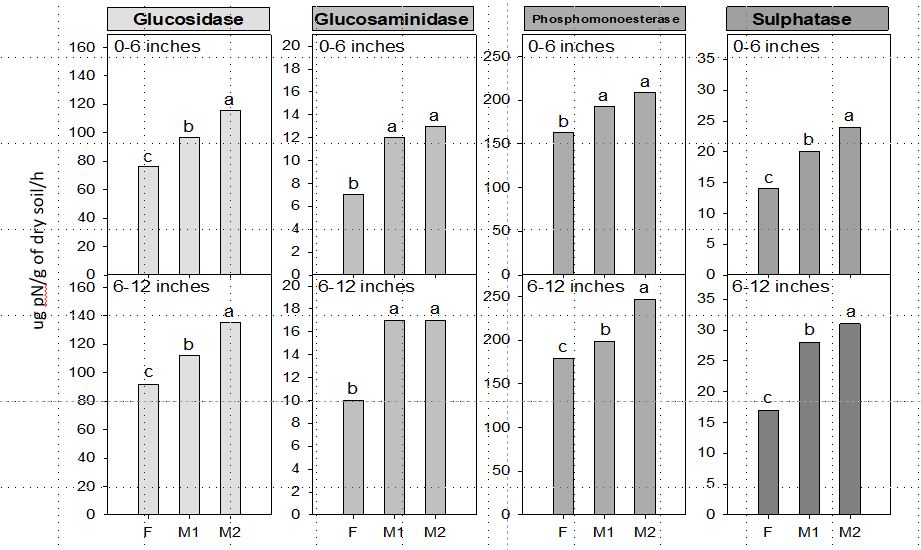 Abstract

Contact author