Cover Crop Suitability for High Altitude Specialty Crop Organic Food Production
University of Wyoming
Introduction and Objective
Organic producers in southeastern Wyoming face multiple challenges in environments with high elevation and short growing seasons. These challenges include management of persistent weeds, maintaining biodiversity, implementing rigorous soil health plans to maintain the organic certification, and growing in an unpredictable climate. The growing season spans 125 frost free days, but in 2020, the growing season was further shortened by a late spring snow occurring on June 8th and the first fall snow occurring on September 8th (90 frost free days). This is also a semi-arid climate with high winds.
One way to combat these challenges is to plant cover crops. Cover crop monocultures and mixtures have been studied in other climates but careful design of cover crop mixes for specialty crop producers under irrigated conditions in Wyoming is needed.
Objective
Evaluate suitability of cover crops for high altitude areas in regard to soil nitrogen levels, soil water interaction and competition with weedy species.
Materials and Methods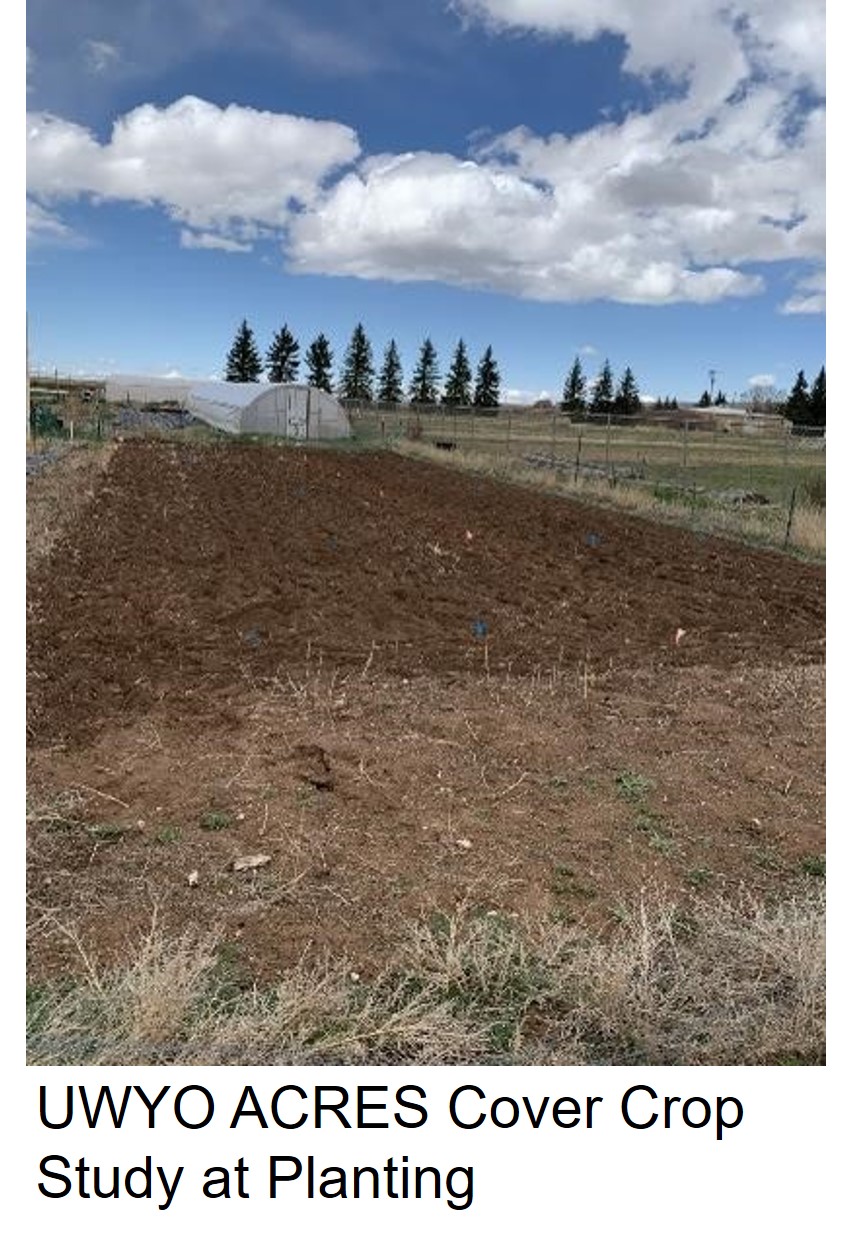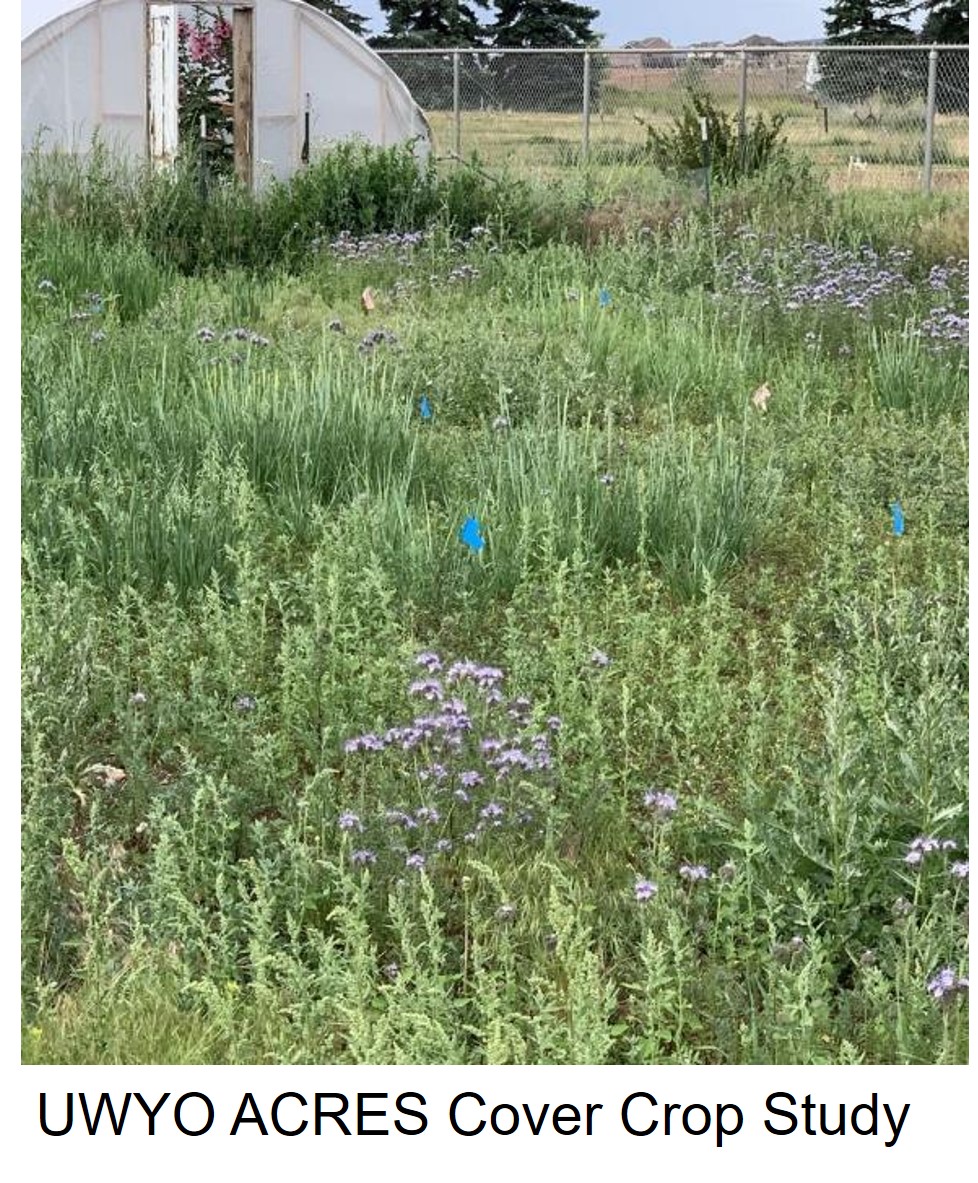 Study Duration: 9 weeks at the University of Wyoming ACRES (Agricultural Community Resources for Everyday Sustainability) Student Farm in Laramie, WY (41°18′4″N and 105°35′28″W, elevation 2,184 MASL.
Soil Type: Sandy loam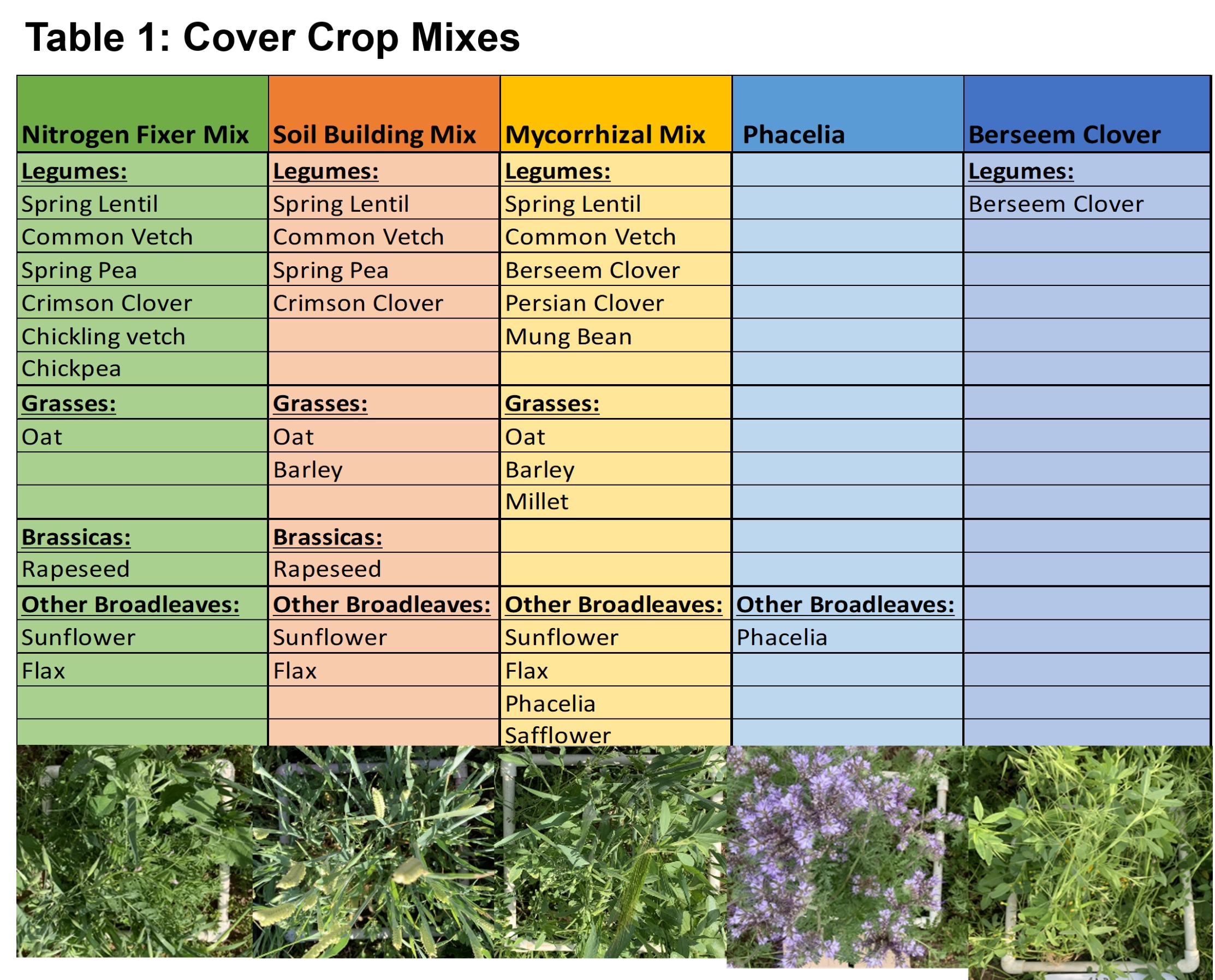 Treatments and Replications: Seeds from three cover crop mixes and two cover crop monocultures plus a no cover crop control were planted in a randomized complete block design. Each treatment was replicated six times for a total of thirty-six experimental plots.
Data collected:

Gravimetric soil water content
Soil Potentially Mineralizable Nitrogen (14 day anaerobic incubation)
Plant biomass (cover crops and weeds separately)
Results and Discussion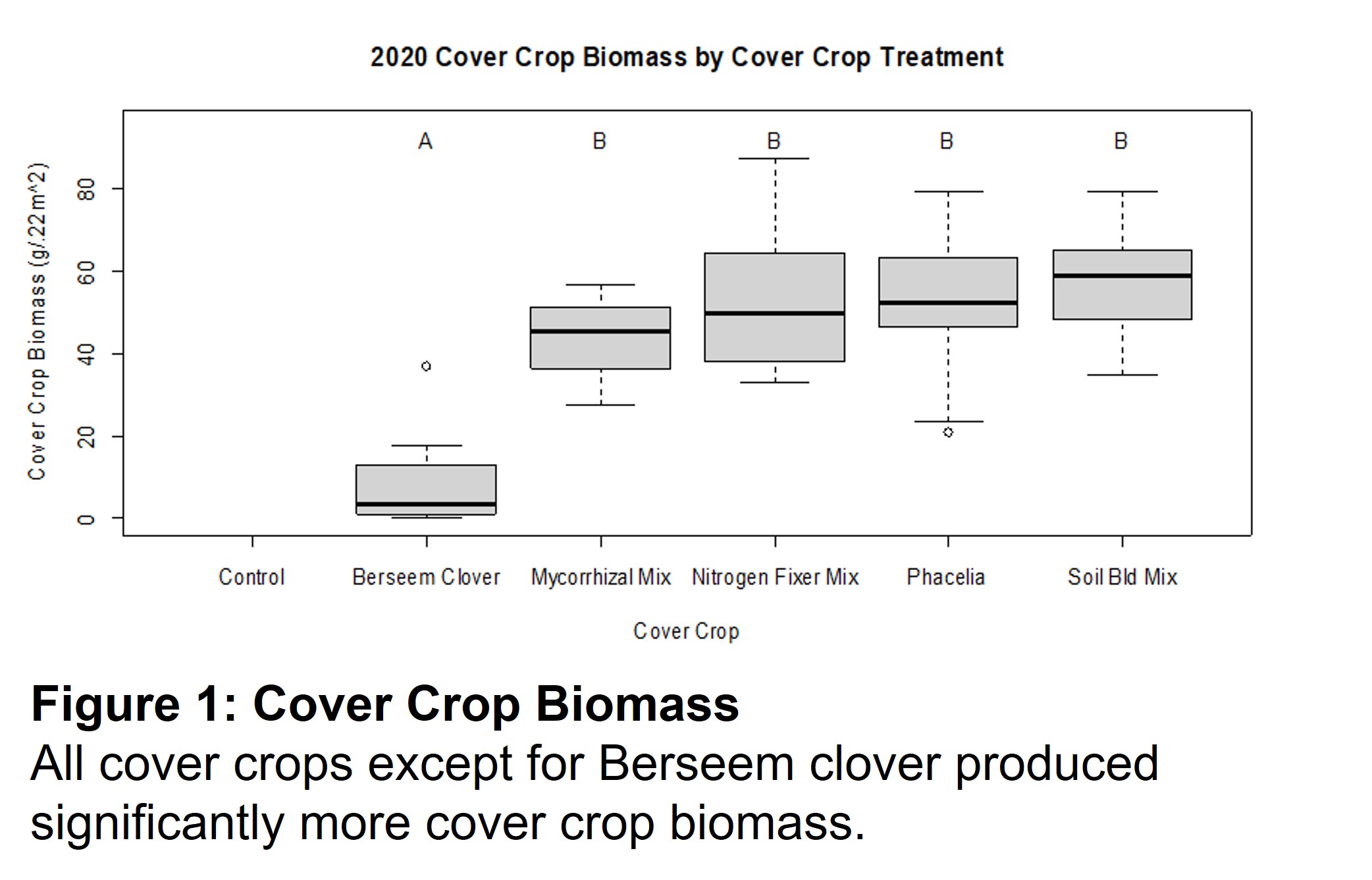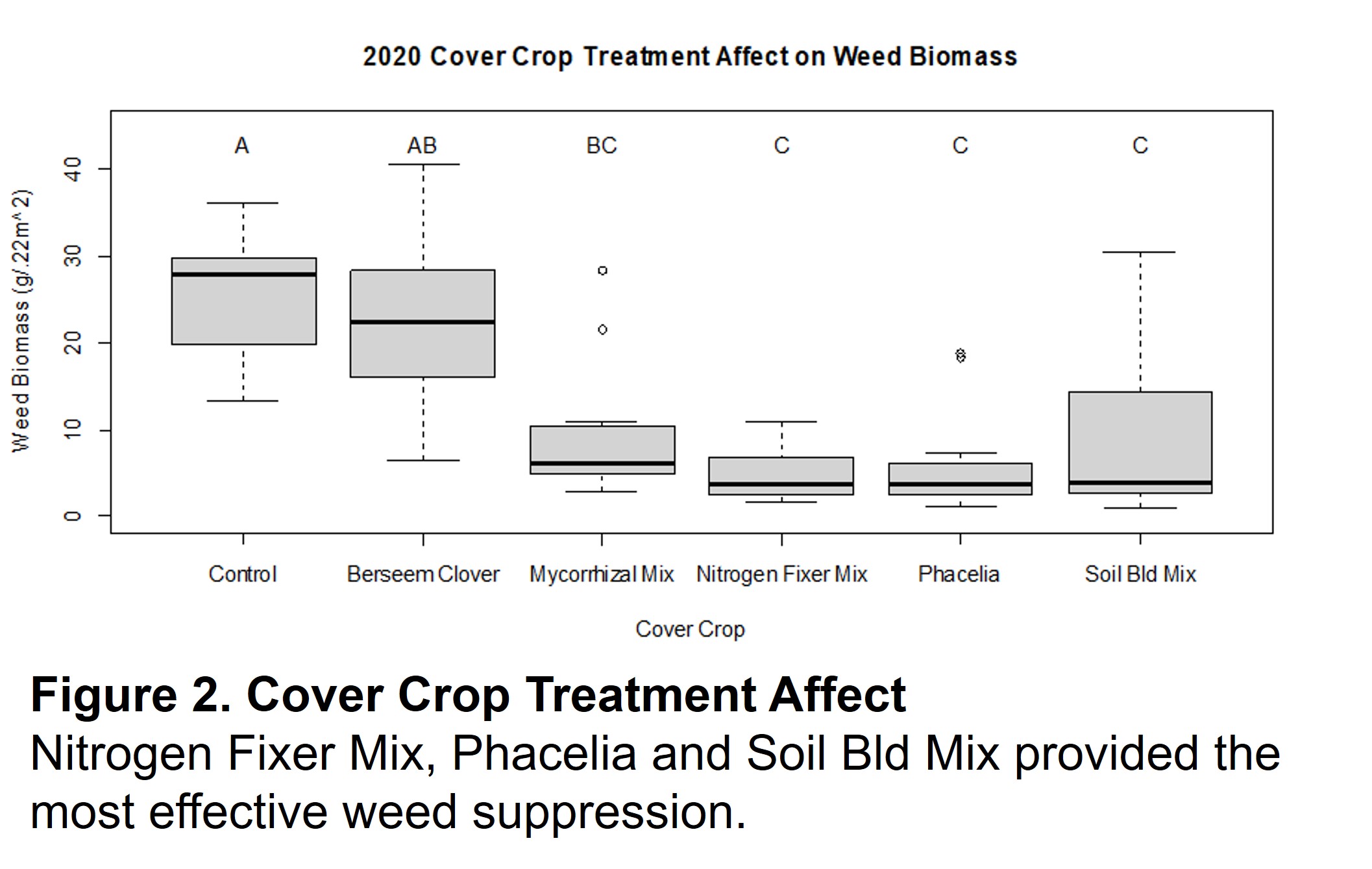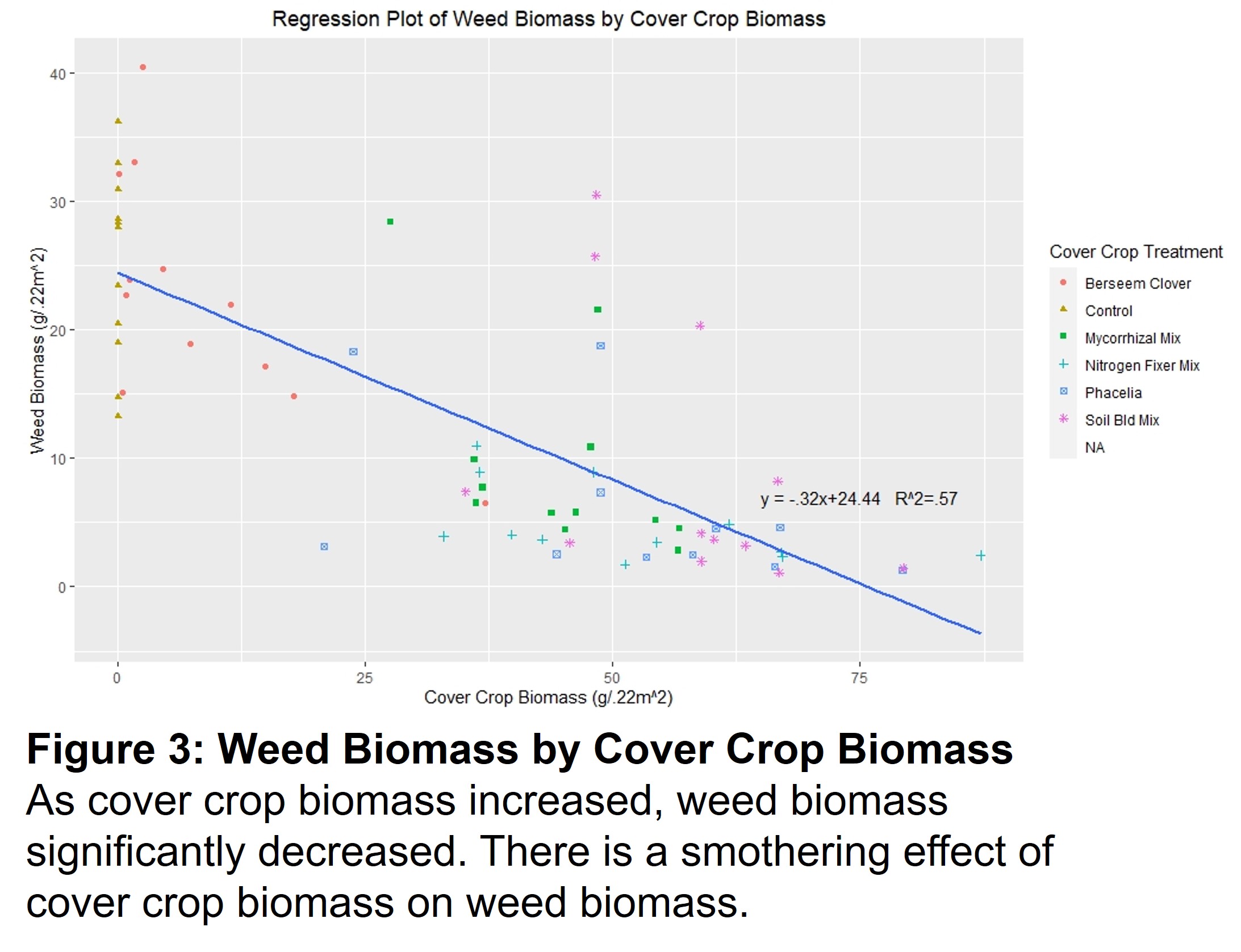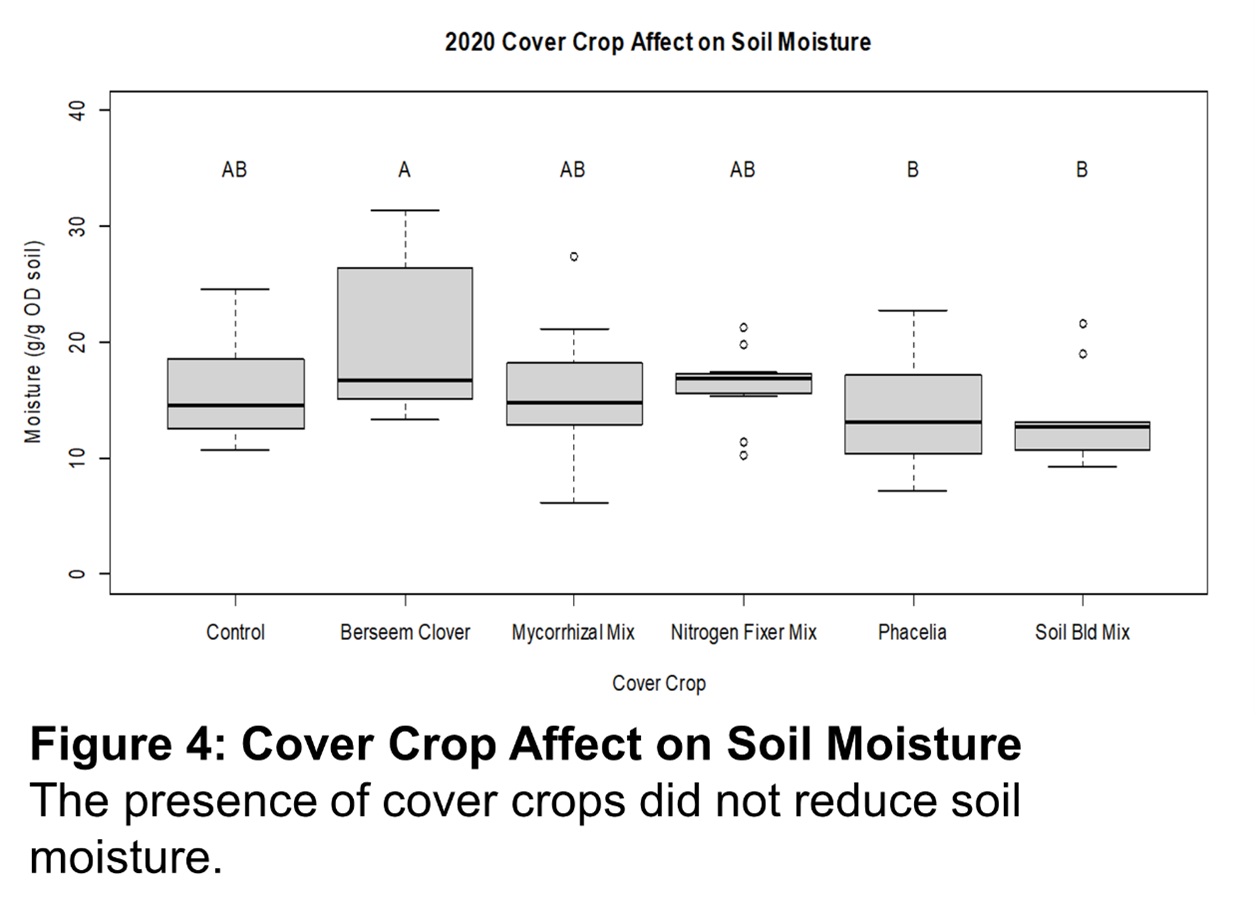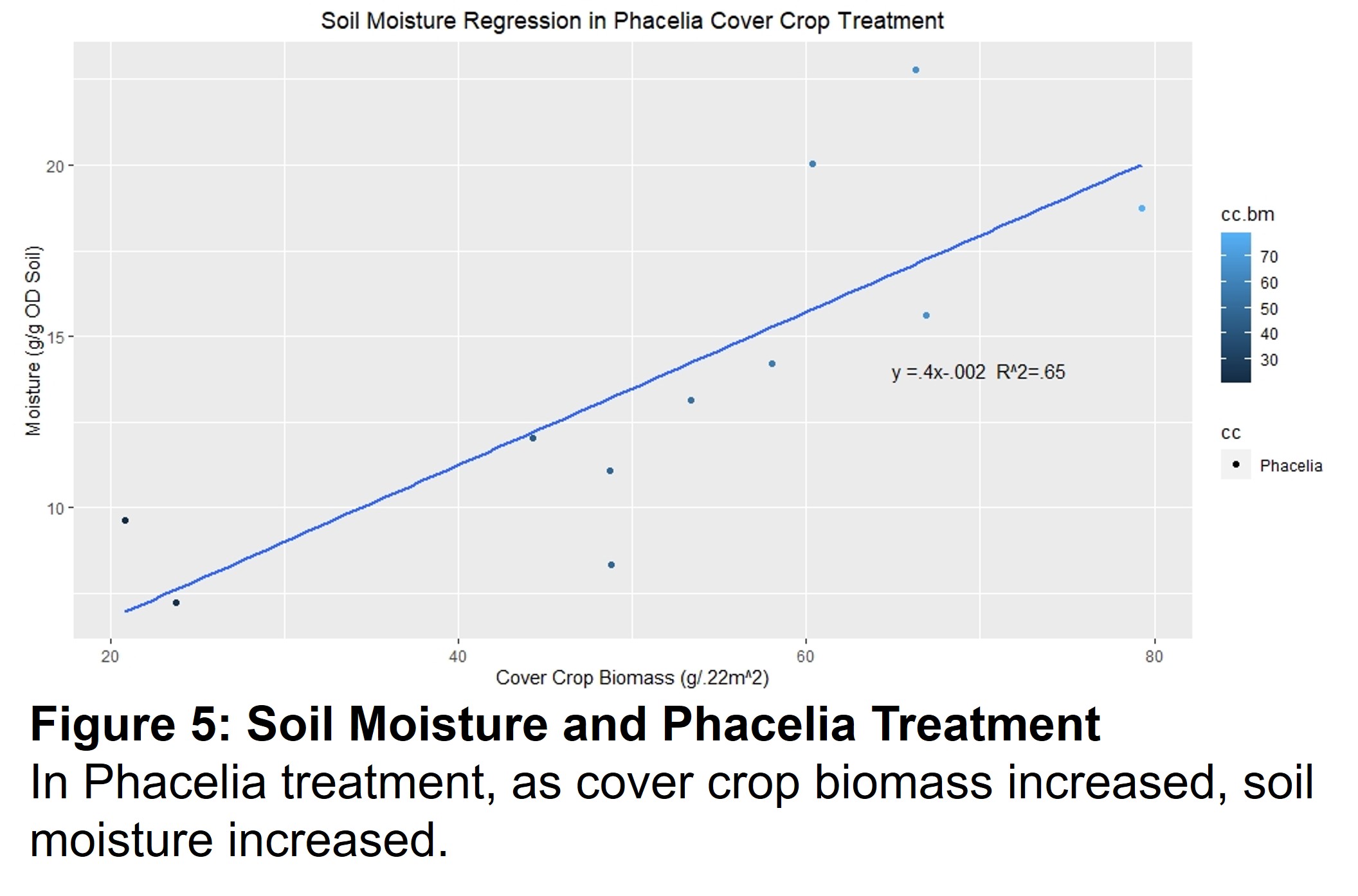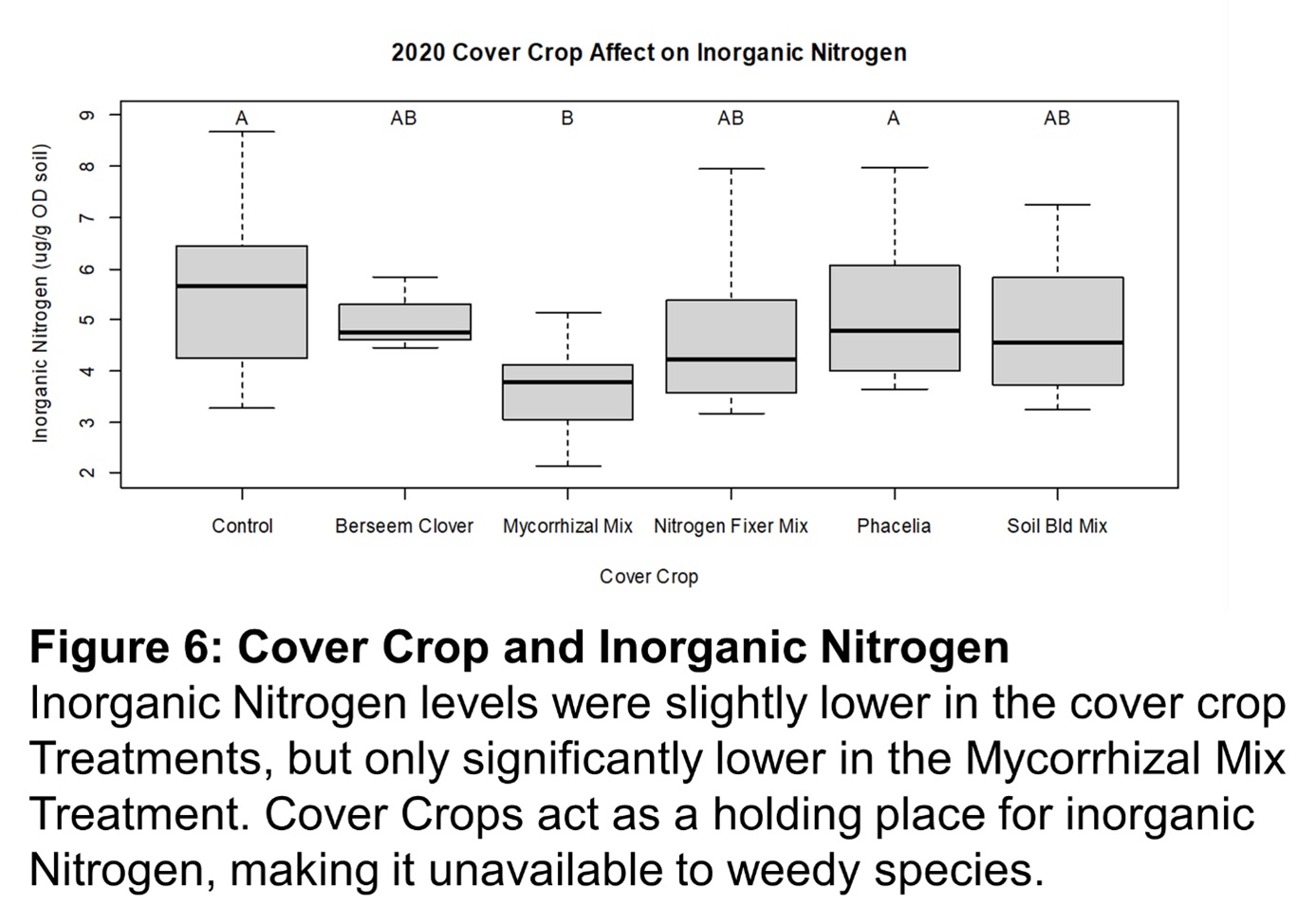 Conclusions
Cover crops are an effective weed suppression method in an organic system.
Soil moisture is not compromised by the presence of cover crops and as demonstrated by Phacelia, will increase soil moisture by preventing soil surface evaporation through canopy shading (figure 5).
Cover crops outcompete weeds for soil nutrients, aiding in weed biomass reduction.
Careful cover crop species selection can aid in suppresssion of weeds amidst climate variability.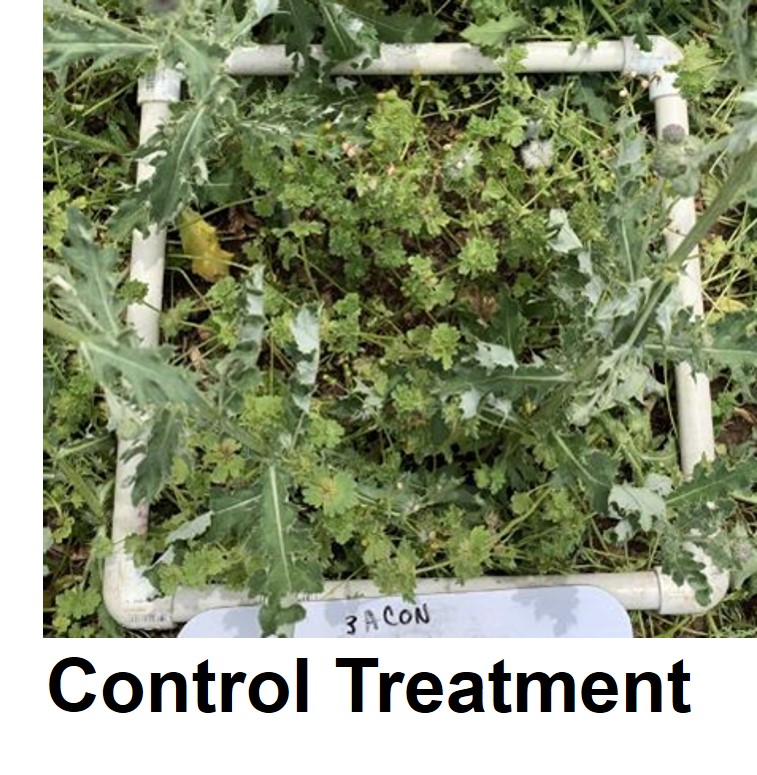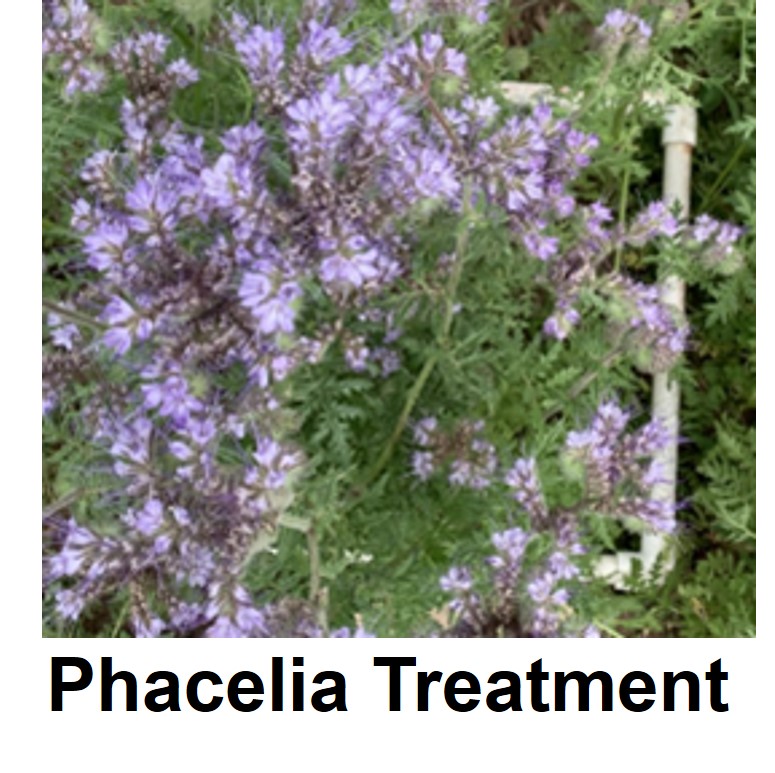 Acknowledgements: Tina Helseth, Olanre Ebanks, Lance Rubis