Improving Corn Nitrogen Management Recommendations in the Northwest U.S.
1USDA-ARS Idaho, 2USDA-ARS
Objective
Determine if current University of Idaho/Pacifc Northwest N (UofI/PNW) fertilizer recommendations for corn silage at current and future yield levels are valid.
Justifications for more research
1. Need more and updated data (new varieties, increased yields). The published recommendations were published in 2010. The data details that went into making the recommendations is vague. It is beleived that less than 12 site years of studies were conducted in the 1980's and 1990's.
2. Corn acres have increased (primarily due to increase in dairy operations).
3. Area has groundwater nitrate issues.
4. Incude economic considerations.
Example of how N use efficiency has improved over time (NE data). Shows N management may also need to change.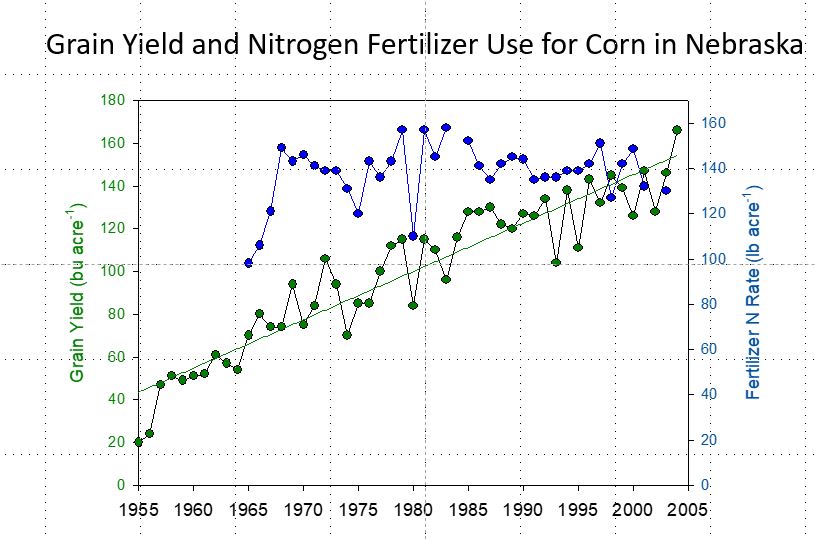 Selected Idaho research site details. All treatments were replicated 4 times.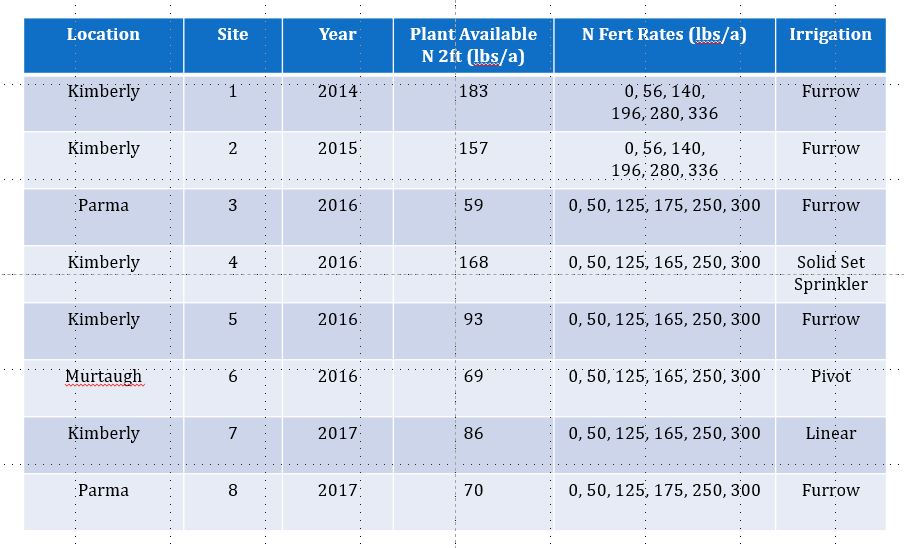 Corn silage yield data. Statistical analysis significance was determined at the 0.05 probability level.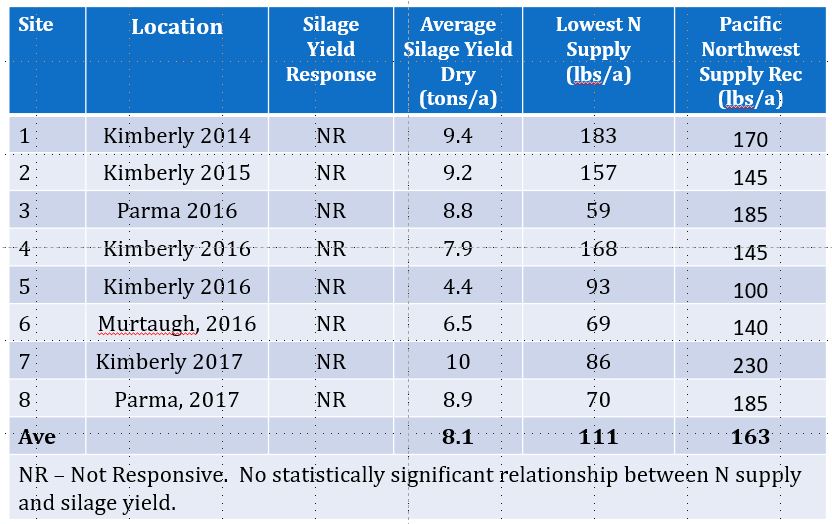 Conclusions
Corn silage yield did not respond to added N fertilizer.
Spring residual available soil N and in-season mineralizable N was sufficient to maximize silage yield.
On average, The average recommended amount of N (162 lbs N/acre) was not needed to maximize yield.
Spring residual available soil N does not appear to be useful in guiding N management. More reaserch is needed to determine how to guide N fertilizer additions to corn silage in southern Idaho.