Soil Health and Ecological Resilience on the Palouse
1Washington State University, 2USDA-ARS
Introduction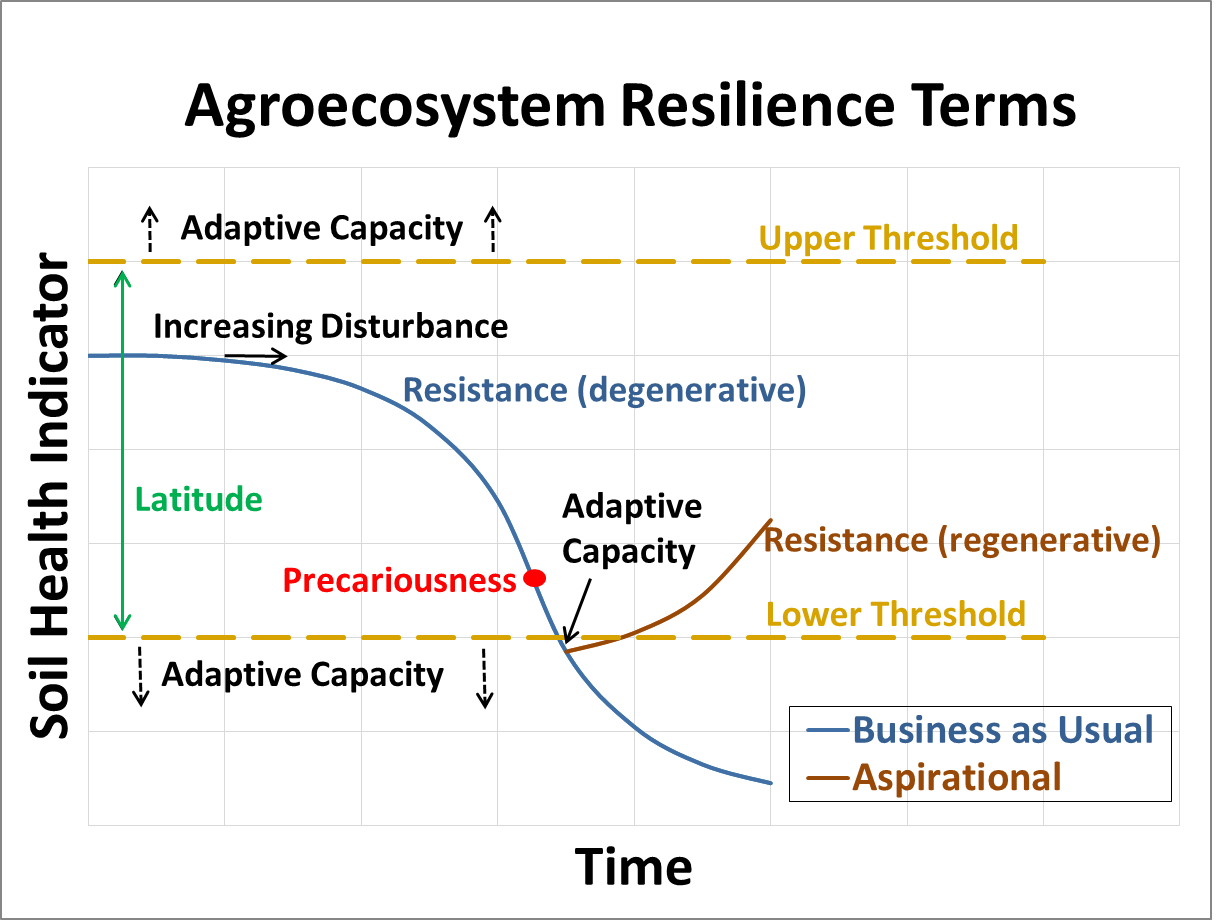 Figure 1. Relationship between soil health and ecological resilience over time.
Acidification, SOM loss, and erosion are great concerns on the Palouse region of eastern Washington State, and have been for many years. Previous research has shown that the outlook for soils on the Palouse can be improved by changing management strategies. Organic and mixed crop-livestock systems have been shown in some studies to improve soil health, but the long-term effects of these management systems on erosion, SOM content and acidification on the Palouse are unknown. By using ecological resilience, we can better understand the sustainability of different farming systems.
Results: Soil Erosion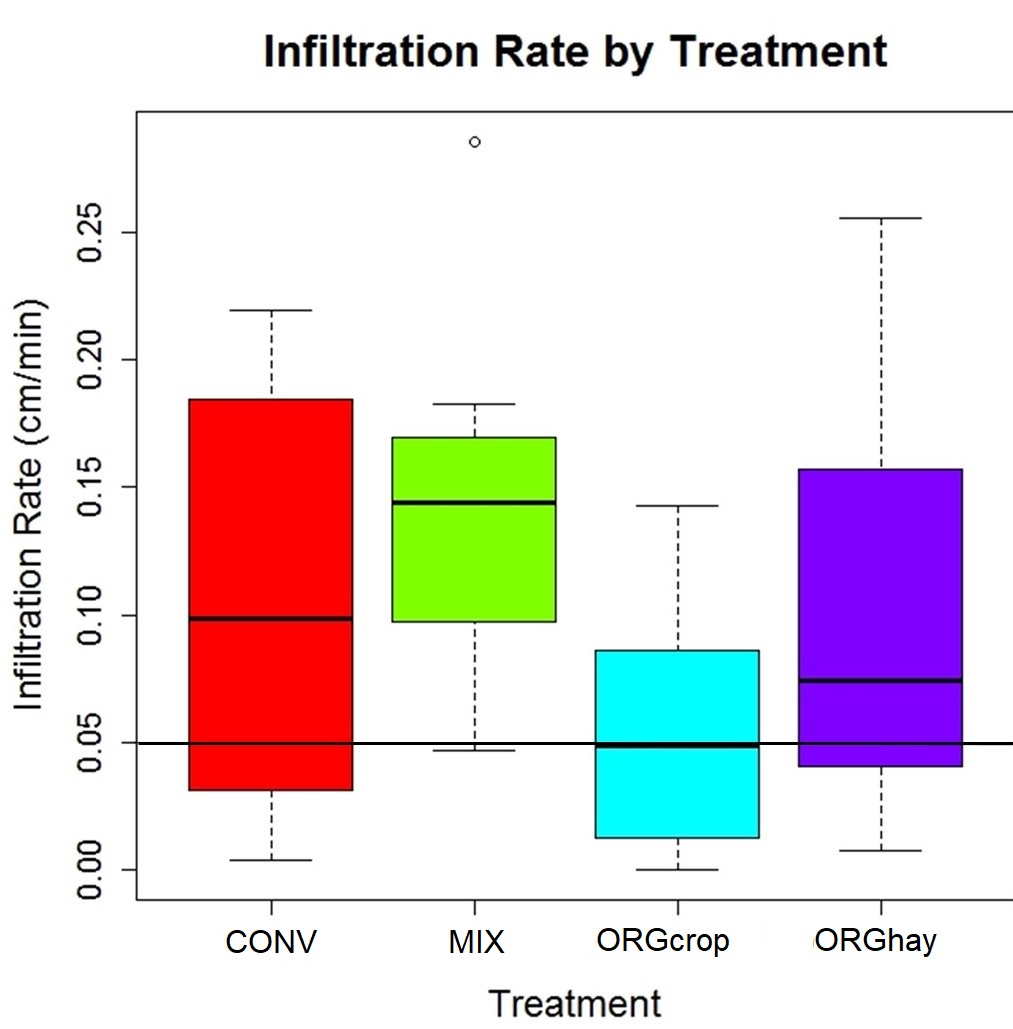 Figure 3. Infiltration rates in each of the four treatments, measured in cm/minute in Spring 2019.
No significant difference in infiltration rate between treatments. However, organic plots have lower mean infiltration rates than non-organic plots (Figure 3).
The lower threshold for infiltration rate is average highest rainfall intensity on the Palouse, which is 0.058 cm/minute (State of Washington Water Research Center 2015).
ORGcrop's mean falls below this threshold, indicating its susceptibility to infiltration excess runoff and erosion. ORGhay is highly precarious.
Results: Acidification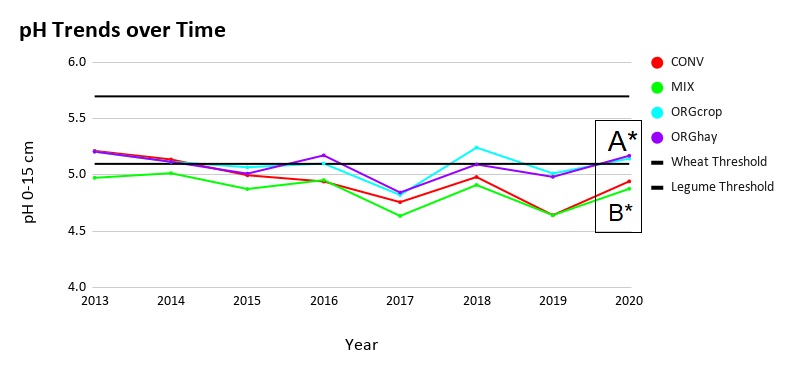 Figure 5. Soil pH (1:1 soil: water slurry) in each of the four treatments from 2013-2020.
pH decreased over time in each system, indicating that even elimination of N fertilizers is not sufficient to reverse acidification
However, the organic systems decreased less than the systems that had N fertilizer applied
The organic systems are above the threshold of pH 5.1 for high-tolerance wheat varieties, but all systems are below the threshold of 5.7 for legumes (Mahler and McDole 1987; McFarland et al. 2016). For the ORGhay system that heavily relies on alfalfa production, this is a concern.
Methods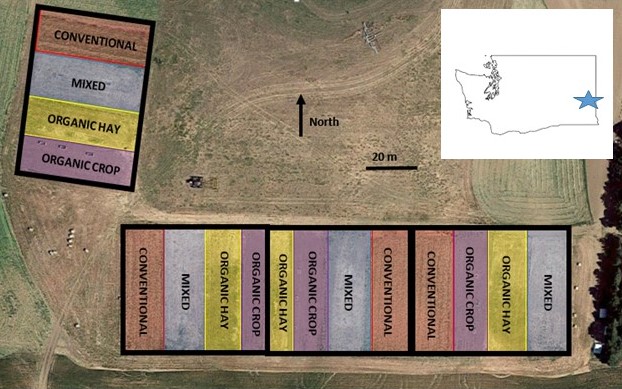 Figure 2. Layout and location of on-farm trial with four cropping systems represented.
On-farm research trial located near Pullman, WA with four cropping systems, established in 2012 (figure 2):

CONV (no-till 3-year Winter Wheat-Spring Wheat-Spring Pea rotation with conventional herbicide and fertilizer use)

MIX (no-till 3-year Winter Wheat-Spring Wheat-Spring Pea rotation with sheep grazing and reduced herbicide and fertilizer use)

ORGcrop (minimal-till organic 9-year rotation with 3 years of alfalfa/grass hay and 6 years of Spring Pea-Winter Wheat-Chickpea-Spring Pea-Winter Wheat-Barley)

ORGhay (minimal-till organic 8-year rotation with 6 years of alfalfa/grass hay and 2 years of Spring Pea-Winter Wheat)

Measured acidification by taking annual measurements of pH 0-15 cm on air-dried soil

Measured erosion risk by measuring infiltration rate using a Cornell Sprinkler Infiltrometer

Measured total C at 0-15 cm annually to determine changes in % SOC
Results: Soil Organic Carbon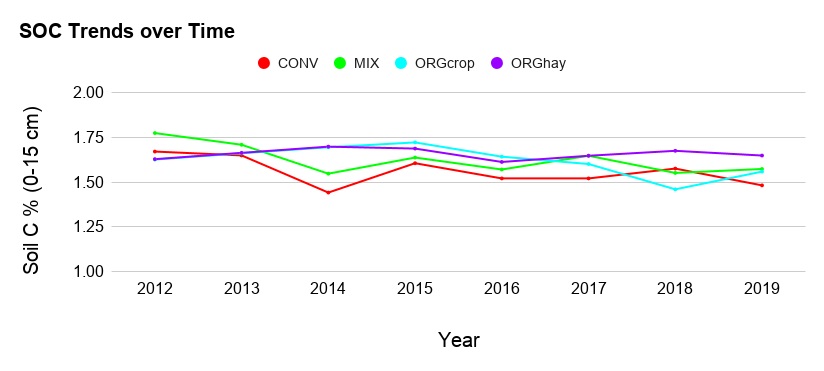 Figure 4. Soil C % in the top 15 cm of each of the four treatments from 2012-2019.
The only system that showed a trend of increased SOC over time was ORGhay, consistent with findings of Brown and Huggins (2012) that mixed perennial-annual systems increase SOC

Still, an estimated 3% SOC in the top 15 cm of soil is optimal for maximum yield potential of wheat on the Palouse
Conclusions and Future Work
Putting soil health properties in the context of ecological resilience, by identifying thresholds and trends over time, helps us gain an understanding of how different farming systems and management strategies will impact productivity and agroecosystem sustainability.
More work is needed within this case study to study risk of erosion over time using models to estimate erosion rate, rather than just relying on infiltration rate.
Thresholds may also be defined by looking at soil biological health or other ecosystems rather than just yield, as is done here for SOM loss and acidification.
References
Background photo credit: R. Wieme
State of Washington Water Research Center. 2015. Annual Report FY 2015.
Brown TT and Huggins DR. 2012. Soil carbon sequestration in the dryland cropping region of the Pacific Northwest. J Soil Water Conserv 67: 406-15.
Mahler RL and McDole RE. 1987. Effect of soil pH on crop yield in northern Idaho. Agron J 79: 751-5.
McFarland CR. 2016. Liming no-till soils and determining lime requirement in the Palouse region (MS thesis). Pullman, WA: Washington State University.